Every voice matters for peace on the Korean Peninsula: Yoshioka Tatsuya on the role of Japan and how civil society unites against new threats
In this series, we highlight the diverse voices of people passionately building peace on the Korean Peninsula as part of the Ulaanbaatar Process (UBP). Named after the Mongolian capital in which it was officially launched in 2015, the Ulaanbaatar Process is a unique civil society dialogue for peace and stability in Northeast Asia (NEA). This interview features Regional Representative of GPPAC in Northeast Asia Yoshioka Tatsuya, sharing his perspective on new regional tensions, nuclear threats, the experience of the EU in maintaining peace and the importance of regional dialogue within the UBP.
Yoshioka Tatsuya, director of Peace Boat and Chair of the GPPAC Board, is known for his passionate speeches and inspiring visions. As a founding member of GPPAC and a co-convenor of the Ulaanbaatar Process, Yoshioka talks about how the war in Ukraine has raised the danger of nuclear war, and how civil society is uniting against continuous threats of military and nuclear conflict in Northeast Asia, a deeply divided part of the world. 
You have been with GPPAC since its foundation. How did you get involved, and why did you decide to work on conflict prevention within this network? 
The wars in the former Yugoslavia and Iraq had a big influence on me. I realized that we, regionally and internationally, didn't have a functional system for the prevention of armed conflicts. I was terrified by these wars, feeling that we did not learn anything from World War II. I was looking for possibilities to work more on the prevention of armed conflicts instead of always dealing with the consequences of wars. Another big influence on me was UN Secretary-General Kofi Annan's 2001 report on the prevention of armed conflict, where he clearly said that we need to go "from reaction to prevention." I was a part of the subsequent process leading to the establishment of GPPAC in 2005.
You were very much involved in building up the GPPAC Northeast Asia regional network from its beginning. How did it happen? 
It is important to be aware that NEA is still in the midst of Cold War divisions and power struggles, while other regions, like Europe for example, have been living through post-Cold War political and economic transformations. Here, we have no political architecture like the European Union, which kept a stable peace in Europe through all these years after WWII. In Northeast Asia we have many crises and still unresolved Cold War issues which could potentially lead into an armed conflict, like inter-Korean relations, the status of Taiwan, territorial issues such as the Russian and Japanese dispute over the Kuril Islands, and tensions in the South China Sea, just to name a few. At the beginning of the GPPAC process, there wasn't so much interest in this region, so we worked to ensure Northeast Asia would be a part of the GPPAC network. The situation in Northeast Asia is very dangerous, with an enormous risk of erupting into a disastrous international conflict. Three nuclear powers are present in the region - China, North Korea and Russia - with a heavy US military presence also. For us in Northeast Asia, the prevention of conflict is the only way to survive!
What motivated you to start the Ulaanbaatar Process and why is this platform important for peacebuilding in NEA? 
When the Six-Party Talks started in 2003 with the aim to reduce the escalating crisis on the Korean Peninsula, we were considering how civil society organizations could reduce tensions, open dialogue and work on peacebuilding, when state institutions are not effective enough. Therefore, when GPPAC Northeast Asia was launched in 2005 we already had the concept for such a dialogue platform. That was the beginning of the Ulaanbaatar Process (UBP) as a unique civil society dialogue for peace and stability in Northeast Asia. Ulaanbaatar, the capital of Mongolia, was chosen as the location for this process because people from all NEA states can travel there, so it is possible for us to meet face to face and be involved in direct dialogue. Also, Mongolia has the status of a single-state nuclear-free zone, which is very important for building trust in this region.
Why is the role of Peace Boat and Japan important in the Ulaanbaatar Process?
There are three main reasons: Japan experienced the nuclear attacks on Hiroshima and Nagasaki, Japan was responsible for military aggression against its neighbours during WWII, and Japan now has Article 9 in its Constitution which forbids any kind of military aggression against other countries. These reasons give Peace Boat and other Japanese civil society organizations a special responsibility for building peace in Northeast Asia, and we have to contribute to dialogue, collaboration, demilitarization and stable peace. 
How is the UBP relevant to GPPAC's broader network in the international scene? And how does the network contribute to the effectiveness of the UBP itself?
The war in Ukraine is a terrible war, with significant potential to provoke a nuclear war. I am horrified by this situation. We need to do everything to prevent the use of nuclear weapons! We in Japan experienced nuclear attacks, and have the mission to prevent them from ever being repeated. That is our work in the UBP, and a contribution this process can make to the broader network to reduce nuclear threats and prevent international armed conflicts. Northeast Asia does not have any regional mechanisms for political or economic cooperation, such as the EU. Therefore, the mechanism of the EU in dealing with crises and prevention of nuclear war, and its efforts for mutual economic prosperity and stability are very important for us. Further on, since civil society organizations in Northeast Asia are still weak and without much support from governmental institutions, the financial and political support of the EU is very helpful for us in terms of recognition and amplifying our voices in international institutions and the global community. GPPAC as a whole is very important in making all our regional efforts internationally recognized. 
In which direction should the UBP progress in the future?
The most important is that the UBP is a sustainable process, which we have managed to do so far. It is a stable network, with regular meetings and cooperation. We have dialogue, and we are heard. It is very necessary that we work now on the prevention of nuclear war and any military conflict in NEA. The war in Ukraine has made the nuclear threat real and close. More than ever it is also important that we work with new norms towards this goal, such as the Treaty on the Prohibition of Nuclear Weapons (TPNW). In this hostile situation, continuing our dialogue in the UBP, where we from CSOs can meet, cooperate and work together for peace, matters! Prevention is the solution, not dealing with the consequences of the conflict. 
Yoshioka Tatsuya founded the non-governmental organization Peace Boat in 1983, organizing voyages for education and people-to-people reconciliation between Japan and other Asian countries, and examining Japanese war responsibility. Since then, working for peace education on an innovative social business model, Peace Boat has carried out more than 100 around-the-world cruises on a large passenger ship, along with numerous regional cruises, and taken more than 90,000 people to over 250 ports worldwide. Peace Boat was awarded the first Lifetime Organizational War Abolisher of 2021 and is also the Japan anchor of the International Campaign to Abolish Nuclear Weapons (ICAN), recipient of the 2017 Nobel Peace Prize.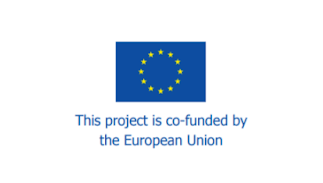 This article was prepared in the frame of the project "Ulaanbaatar Process: A Civil Society Approach to Building Peace in Northeast Asia", implemented by Peace Boat and Blue Banner, in cooperation with the GPPAC Foundation, co-funded by the European Union.