The Ulaanbaatar Process
Civil society dialogue for peace and stability in Northeast Asia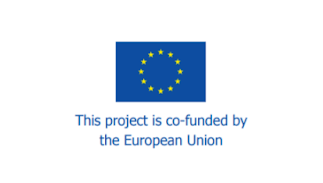 Named after the Mongolian capital in which it was officially launched, the Ulaanbaatar Process is a unique civil society dialogue for peace and stability in Northeast Asia. Although the inception of the concept dates back to 2005, with the idea being adopted in the Regional Action Agenda of GPPAC Northeast Asia, it was in 2015 that the civil society-led process was officially launched.
The tensions within the Korean Peninsula and across the region, leading to crises including the threat of nuclear war, are long-running. Although the Korean War took place during the Cold War in 1950-53, it is still only in a state of ceasefire and the effects are still very much felt today. Nevertheless, developments in recent years such as the first-ever DPRK-US Summit in 2018 and subsequent inter-Korean Summits offer the momentum for civil society organisations to support the peace process on the Korean Peninsula, and to ensure their meaningful and sustained participation in this process.
Aspiring to build on this momentum, in 2021, the GPPAC Foundation in cooperation with Peace Boat, the Regional Secretariat for Northeast Asia, and the Mongolian NGO Blue Banner are starting the 3-year project "Ulaanbaatar Process: A Civil Society Approach to Building Peace in Northeast Asia" funded by the European Union's Instrument contributing to Stability and Peace (IcSP).
According to Ambassador Enkhsaikhan, the Chairman of Blue Banner, "Like the Mongolian people, the Ulaanbaatar process hopes for the peaceful reunification of the Korean peninsula and of the people."
The project aims to build upon prior work of the regional network through increasing the capacities of civil society organizations in the region to complement official dialogue processes and develop recommendations on conflict prevention and peacebuilding, which are representative of diverse perspectives of women and youth. 
The core activity of the project will be the dialogue between GPPAC members in Northeast Asia - peace activists and experts from Six Party Talk member countries (China, DPRK, Japan, ROK, Russia and the US) and Mongolia with the aim to change the prevailing narrative surrounding the contentious geopolitical relationships in the region by promoting communication and cooperation, building and strengthening constituencies for peace. Establishing this safe space for participation from all parts of the region will demonstrate that sincere and constructive dialogue is in fact possible in Northeast Asia. The project will also seek to create space to shape a constructive discourse on peace and stability on the Korean Peninsula, providing opportunities for partnership and collaboration, informing the EU and other policy-makers and facilitating their access to new key pro-peace stakeholders, and informing global opinion.
The seventh annual Ulaanbaatar Process meeting took place on December 9, 2021. Almost 30 participants from throughout the Northeast Asia region, as well as Southeast Asia, Europe and the United States, gathered to discuss the current situation in the region, priorities and opportunities for peacebuilding and planning for the coming year. Read more here.