Every voice matters for peace on the Korean Peninsula: Kim Jeongsoo on Korean women's role in making peace possible
In this series, we highlight the diverse voices of people passionately building peace on the Korean Peninsula as part of the Ulaanbaatar Process (UBP). Named after the Mongolian capital in which it was officially launched in 2015, the Ulaanbaatar Process is a unique civil society dialogue for peace and stability in Northeast Asia (NEA). In June, Yongchun Li sat down with Korean peacebuilder Kim Jeongsoo to talk about the need to listen to voices from both Koreas, worrying trends in nuclear armament, and challenges faced by women peacebuilders in Korea as well as the potential role of the EU in the Ulaanbaatar Process.  
For long-standing Korean peace activist Kim Jeongsoo, the legacy of the Korean War, a war that never ended and split the Korean peninsula in half in 1953, is still visible today. Families continue to be divided, living on opposite sides of the demilitarised zone (DMZ), and unable to see each other. The inter-Korean relationship remains characterised by political tensions. In this challenging environment, Kim Jeong-Soo has witnessed a community of trust form across different nationalities and national interests throughout Northeast Asia. Enabled by the Ulaanbaatar Process, this experience has convinced her that peace on the Korean Peninsula is possible when it is in the hands of local peacebuilders who engage in regular dialogue.
How would you describe the current security landscape in Northeast Asia? What worries you?
One very worrying trend is the gradual mainstreaming of the concept of 'peace by force,' and the diminishing emphasis on a prevention-oriented approach in society. This military-oriented view may put NEA under threat of nuclear war. NEA is a region full of nuclear power states, and if we fail to resolve conflict peacefully, no one can ensure that the tragedy which happened in Hiroshima and Nagasaki in 1945 will not be repeated. The new President of the Republic of Korea (ROK) is a hard-liner on security issues and seems to have given up on dialogue with the Democratic People's Republic of Korea (DPRK) to resolve the nuclear issue. This policy may cause further escalation in inter-Korean hostility. Therefore, I always support the UBP concept of 'peace by peaceful means.' I believe that the efforts of UBP members to create a nuclear-weapon-free zone in NEA are a significant step towards peacebuilding on the Korean Peninsula.

When did you join the Ulaanbaatar Process and what attracted you to it?
I first joined the UBP in 2019 after becoming the standing representative of Women Making Peace, an organisation formed to realise peace on the Korean Peninsula.
 
What surprised and attracted me at the same time is that through the UBP I can reach peacebuilders from the Democratic People's Republic of Korea  and talk with them freely, as this is a positive platform for dialogue and knowledge exchange.

The opportunity to hear voices from the DPRK is in line with the principles of the Inter-Korean Joint Declaration signed on June 15, 2000, which underlines that peace needs to be achieved by Korean people from both north and south. Even though the Declaration was signed more than 22 years ago, we still have a long way ahead of us, and unfortunately, inter-Korean relations have been getting worse for years. This is why the UBP is so unique and important: because it promotes and enables dialogue between peacebuilders from both Koreas, even when high-level, formal negotiations fail. Ultimately, the UBP is a platform for people to come together to collectively think and plan preventative actions to overcome potential armed conflict. I think this peaceful approach is very important to amplify and support, especially when the concept of 'peace by force' is gaining traction amongst those in power.

As a women peacebuilder, how do you see the participation of women in peacebuilding in Korea today?

The Women, Peace and Security Agenda is gaining significance and value in Korea through the tireless efforts of local women's civil society. However, women's meaningful participation in the Korean peace process is still very limited, and the official decision-making process in Korea has not been fully opened to women yet. Even more concerning is the fact that the new ROK government shows an antagonist attitude toward feminism, which puts the gender mainstreaming work on the Korean Peninsula in a challenging position.
In this context, I am delighted that gender is a core issue of the UBP, and it continues to promote gender equality and women's participation in peacebuilding. I believe that the UBP is a perfect channel and platform for people from NEA to exchange ideas, experiences, and wisdom about bringing peace to the Korean Peninsula with people from other regions, and the additional support from the European Union (EU) could be very helpful in this. The EU can provide examples of effective women's inclusion in other peacebuilding processes to members of the UBP since NEA lacks experience in this field. Personally, I hope for an opportunity to learn lessons about female mediators from the EU.
How do you wish to see the UPB evolve?
In the future, I hope to see DPRK women participants within the UBP. From my side, I will continue working on peace education, which can reinvigorate the younger generation's passion for peace and unification, and interest in the DPRK. Furthermore, under the current regional geo-political environment, the dialogue space for peace in NEA is becoming vulnerable. Thus, UBP members need to work together to come up with an alternative peace discourse and initiative for people-oriented and sustainable peacebuilding work on the Korean Peninsula. Although there is a long road ahead, I will always believe that peace will be guarded by our own hands!
Kim Jeong-Soo is the Executive Representative of Women Making Peace. She is actively engaged in women's peace movements, building peace capacity of female peace activists and women's organisations in Korea, and advocating for peace education on the Korean Peninsula. Kim Jeong-Soo has been involved in inter-Korean women's exchanges since 1991. She also serves on the Advisory Council for the United Nations Security Council Resolution 1325 National Action Plan under the ROK Ministry of Gender Equality and Family, Advisory Council for Women with Peace Initiative together with women in the ROK Ministry of Foreign Affairs, and Advisory Council for Gyeonggi Province Peace Policy among others.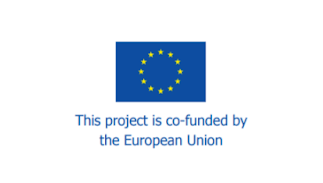 This article was prepared in the frame of the project "Ulaanbaatar Process: A Civil Society Approach to Building Peace in Northeast Asia", implemented by Peace Boat and Blue Banner, in cooperation with the GPPAC Foundation, co-funded by the European Union.