Every voice matters for peace on the Korean Peninsula: Hwang Sooyoung on how to end the 70-year-long Korean War
In this series, we highlight the diverse voices of people passionately building peace on the Korean Peninsula as part of the Ulaanbaatar Process (UBP). Named after the Mongolian capital in which it was officially launched in 2015, the Ulaanbaatar Process is a unique civil society dialogue for peace and stability in Northeast Asia (NEA). This story features Hwang Sooyoung from People's Solidarity for Participatory Democracy (PSPD), who tells us about conditions for the start of peace talks and denuclearization on the Korean Peninsula and how civil society will mark the 70th anniversary of the Korean War armistice agreement.
Hwang Sooyoung is based in Seoul, where she works for PSPD as manager for the Centers for Peace and Disarmament and for International Solidarity. She is also secretary-general of the Korea Peace Appeal, an international peace campaign calling for an end to the Korean War and a transition from armistice to peace on the Korean Peninsula.
 ''70 years is enough"
Sooyoung has been working in the field of peace, disarmament, international conflicts and Asian human rights for many years. Particularly her engagement in the campaign against constructing a new military naval base on Jeju Island strongly influenced her later work. "I met so many people in Jeju, normal people with everyday lives, who told me how important peace was for them. I thought I needed to bring these voices out and work for peace. That is my motivation. Our society is very militarized, and I have always had many questions about culture and social problems coming from this high militarization."
Ending military activities to create an environment for dialogue
Sooyoung believes that the first step toward peace on the Korean Peninsula is to stop current military activities such as missile tests and large military exercises.
 
"The governments should clearly set up conditions for dialogue, not only for the DPRK but also for the ROK and the USA – they all must stop military actions, which only make current crises even more serious and deep. We don't have a live channel with the DPRK, and that is very dangerous. So many people whom we meet through our campaigns give us confirmation that peace can be achieved only with peaceful means - through dialogue, not military dominance."
For Sooyoung, building regional peace and cooperation in Northeast Asia is an important condition for achieving stability and peace on the Korean Peninsula: "NEA has no regional peacebuilding structure or common security measures of any kind. Since existing problems and threats are very serious, there is a strong need for a regional dialogue on peace and common security. GPPAC NEA, as a regional civil society network, has an important role in showing possibilities for a regional peace and security dialogue. That is how we contribute to the peace process. Last year, we issued a publication on peace and security in NEA, where we presented our ideas on what can be concretely done for peacebuilding on the Korean Peninsula and in NEA."
Reaching out to decision-makers 
Sooyoung also believes that the security and governmental sectors should be more open to dialogue with civil society. For this reason, participation in the GPPAC NEA advocacy delegation to the US, UN and EU institutions in December 2022 was a valuable opportunity. "Our team from GPPAC NEA discussed all our standpoints in a constructive dialogue and created common talking points for this advocacy mission in a very beneficial process. The partners we met were very impressed by our collective work, as they did not know much about our civil society regional dialogue in NEA."
The delegation's visit to EU institutions in Brussels particularly reassured Sooyoung's further motivation to work on a regional framework for peace in NEA. "Being recognized and supported by the EU is a great motivation for us. The EU is a regional economic and peace project, so they understand the importance of a regional dialogue for NEA, which is very encouraging for our work. However, the international community, including the EU, should also make more efforts to resolve hostile relations and nuclear threats on the Korean Peninsula. The policy to force the DPRK to give up its nuclear weapons through economic sanctions and military pressure as a starting condition for peace has already failed. An inclusive approach through regional dialogue toward a peace treaty, denuclearization and regional cooperation can open more opportunities for stable peace and security for all ", says Sooyoung.
70th anniversary of the Korean War armistice
This year will mark the 70th anniversary of the Korean War armistice agreement, which is the central focus of the Korea Peace Appeal campaign. "We want to emphasize through this campaign that the war has not ended yet and that we need to end it now. 70 years is enough!" Sooyoung points out the campaign's main goal. 
Around the July anniversary, the Korea Peace Appeal will organize a series of prominent events both in Korea and internationally, culminating in the final collection of 1 million signatures calling for an end to the Korean War. As part of the campaign, large-scale peace rallies will be held near the Korean Demilitarized Zone (DMZ). In addition, peace actions in 200 areas in the ROK and 100 other international locations, including street performances and podium discussions on how to end the Korean war. "We would like to show publicly how many people want peace for Korea. We are dealing with the war in Ukraine now, the Korean situation is getting worse, and China and the USA relations are troubled, but despite all, I still believe that peace is possible and worth working for."
For more reflections on the prospects for peace on the Korean Peninsula, please read the publication issued in September 2022 as part of the Ulaanbaatar Process here: Peace and Security in Northeast Asia – The New Normal?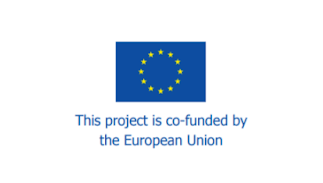 This article was prepared in the frame of the project "Ulaanbaatar Process: A Civil Society Approach to Building Peace in Northeast Asia", implemented by Peace Boat and Blue Banner, in cooperation with the GPPAC Foundation, co-funded by the European Union.