Every voice matters for peace on the Korean Peninsula: Anastasia Barannikova on Cold War rivalries and conditions for peace and security in Northeast Asia
In this series, we highlight the diverse voices of people passionately building peace on the Korean Peninsula as part of the Ulaanbaatar Process (UBP). Named after the Mongolian capital in which it was officially launched in 2015, the Ulaanbaatar Process is a unique civil society dialogue for peace and stability in Northeast Asia (NEA). This story features Anastasia Barannikova, security researcher and analyst from Vladivostok, Russia, who tells us how the UBP can reach out to decision-makers and strengthen civil society in NEA as a factor of influence. 
Anastasia Barannikova is a research fellow at ADM Nevelskoy Maritime State University, (Vladivostok, Russia). She is also a nonresident senior fellow at the Mongolian Institute of Northeast Asian Security and Strategy (Mongolia), web editor of the "Asia-Pacific Journal of Marine Science & Education" (Russia) and advisor for the Korea National Heritage Protection Foundation (DPRK). Her main fields of expertise are Northeast Asian security and nuclear non-proliferation, DPRK foreign and domestic policies and nuclear posture, and international nuclear disarmament. Anastasia is the author of more than 150 publications in scientific journals and newspapers, in Russian, English, Chinese, Korean, Mongolian and Japanese language. She has been a member of the Ulaanbaatar Process (UBP) from its foundation.
The UBP took place in Ulaanbaatar, Mongolia between September 13-15. What are your main impressions of the dialogue?
First of all, I was so happy to see my old friends from GPPAC and the UBP, since it was our first meeting in person after almost three years due to the pandemic restrictions! In the meantime, we met virtually, but that can't replace a real meeting when we discuss various issues over several days and attend different events together, which creates quite different energy and opportunities for interactions. Mongolia itself is such a unique place, where we all feel comfortable and can be free for open discussions. The organizer did a really great job to bring us together again to discuss the current situation and security threats in NEA.
How was this year's UBP important for you personally? What was the most beneficial result for you?
The possibility to exchange different opinions with other participants was the most beneficial to me. We are surrounded by a lot of propaganda, disinformation and fake news, so we could get first-hand information from each other, share our opinions and experiences, and learn true information about the situation in various countries. We discussed the newest events related to security issues in NEA and all over the world and shared ideas about what could be done to reduce the tensions and threats in NEA. It is great that Mongolia gives us an opportunity to meet the participants from so-called rival countries, whom we can't meet usually. I could communicate with my colleagues from the United States and Ukraine, while in previous meetings participants from both Koreas could also meet and communicate directly. I was very inspired.
How can the UBP influence the process of peacebuilding and more stability in NEA?
The very fact that this dialogue process is going on is already a huge success and achievement. During the UBP conferences and meetings, we are all exposed to new ideas and initiatives for peace and security in NEA, which can then be used to reach out to politicians and potentially influence their mindsets. Unfortunately, big powers don't listen to their NGOs and civil society, because they have big geo-strategic goals and ignore NGO initiatives. South Korea and Japan have very strong civil societies and powerful NGOs, which can act and protest.  In Ulaanbaatar, I heard a lot about civil society activities, particularly from South Korean colleagues, which gave me a lot of inspiration for my work.
You have been participating in the UBP from its very beginning. How did you join GPPAC and the UBP and what was your motivation?
I joined GPPAC in 2011 when I was invited to join a meeting in Beijing. At that time, I was a member of the Russian Youth Pugwash Committee, since I stand for the ideas of peace and denuclearization. I was very attracted by GPPAC's idea of conflict prevention, and I was so impressed by how people from different countries and cultures in its network could freely communicate. I studied traditional military security, but thanks to GPPAC I was exposed to other kinds of security including human security, food security and energy security, which are all interconnected. If people don't have food, there is no weapon which can secure them food. Weapons can't build energy resources! When the UPB was initiated in 2015, I joined it and saw the birth of this great process. I was very interested in Mongolia's status as a single-state Nuclear-Weapon-Free Zone, which is a unique case in international affairs, and inspired me to be involved in the UBP.

Your research focus is on US-DPRK relations as the key issue for sustainable peace in NEA. What would be the main steps to gain more security and stability for the Korean Peninsula?
Sanctions imposed on the DPRK have not produced results. The sanctions are seen as a hostile act and the response is hostile too. This situation is hopeless. The nuclear issue of the Korean Peninsula can be resolved only by the normalisation of relations between the US and the DPRK. The main problem is that the Cold War and old rivalries are very present in NEA.  Unfortunately, the big powers are satisfied with the status quo and with stable instability. I am afraid they are not interested in positive changes. We still see the same big power rivalry as many decades before. All big nuclear powers do everything to maintain the prestige of nuclear weapons as a security factor. The criteria for international prestige have not evolved for decades! How can we be surprised that other countries want to be armed with nuclear weapons, when the big powers present nuclear weapons as political and military prestige and guarantee of security?!
Can the situation in Ukraine influence further tensions in NEA?
It will influence the military and strategic planning of NEA countries. For a long time, some NEA countries have relied upon big powers as their allies. What is going on now around Ukraine makes them question the reliability of these big powers as partners. We will definitely see an increase in military budgets, and military buildup and even hear more voices for 'going nuclear' in NEA states and beyond.
The EU supports the UBP and its role in building peace dialogue in NEA. How do you see the benefits of the cooperation between the EU and the GPPAC network?
This kind of cooperation is mutually beneficial. First, it draws more attention from EU countries toward the situation in NEA. UBP participants can provide them with first-hand information and views on what is going on, especially in this situation when we are surrounded by fake news and disinformation. And perhaps EU representatives can get new fresh ideas from us, which could lead to necessary changes in NEA. Of course, all of us in the UBP are grateful for the opportunity to work together for peace and security in NEA.
Looking at the near future, do you expect new steps forward in the process of denuclearization and peace on the Korean Peninsula?
I am optimistic. In Asia, there are models of conflict resolution which differ from those in Europe and the Middle East. Asian countries would rather have a "bad peace" than a "good war." The economy is so important in Asia and all want to continue to trade and do business. We need finally to close the Cold War era in NEA and make our civil societies stronger. I think that countries like Mongolia should be an example of how a country can achieve a large goal without relying on force and nuclear weapons. The institutions responsible for peace and security in the UN are led by nuclear powers which rely on nuclear weapons and force. This is a paradox to me. Mongolia gives an example of how things could work alternatively.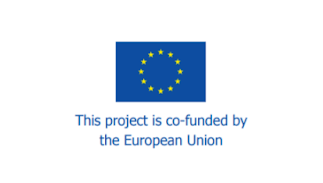 This article was prepared in the frame of the project "Ulaanbaatar Process: A Civil Society Approach to Building Peace in Northeast Asia", implemented by Peace Boat and Blue Banner, in cooperation with the GPPAC Foundation, co-funded by the European Union.