Back to overview
West Africa
Our priorities

Over the past years, West Africa made significant strides and remained largely and relatively peaceful. Our members in the region continue to work on strengthening the Economic Community of West African States (ECOWAS) Conflict Prevention Framework through National Architectures for Early Warning Early Response. The implementation of the peace agreement and related Security Sector Reforms from a human security perspective in Mali – and ensuring adequate continued international support for this - are other areas of priority.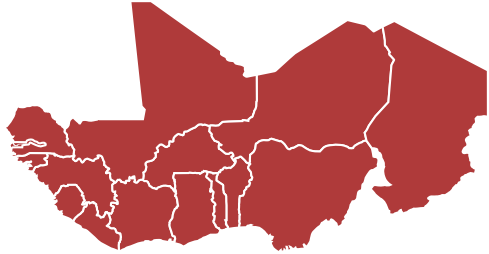 Highlights & results
Contributing to the mitigation of the impact of violent extremism in Nigeria through developing early warning indicators on extremism in support of traditional mechanisms, mediation tactics and the deployment of military missions.
Preventing/countering violent extremism in schools in the Sahel region through the development of curriculum. 
Establishing a strong relationship with ECOWAS. For example, ECOWAS agreed to support and collaborate with GPPAC's regional network, WANEP, in developing a school curriculum on the eradication of violent extremism.