Back to overview
Caucasus
Our priorities
With the collapse of the Soviet Union in 1991, armed conflicts arose where newly independent states included areas that were previously either autonomous or held special status within these states. These conflicts led to over 30,000 deaths and 1.5 million displaced people. The armed conflicts ended, but no peace treaty or other framework resolved them, leaving them frozen. Nearly 30 years later, these conflicts remain.The majority of the countries with frozen conflicts in their territories have expressed the wish to become EU members in the longer term. Economic integration and economic inter-connectivity are seen as one of the possible ways forward to deal with the frozen conflicts. This has been important drivers for countries to start the economic integration processes. The focus of our members in the region is to enhance civil society dialogue with governments of Georgia and Armenia and link this also to conflict prevention where two competing economic integration projects exist in the region. The focus is also on raising public awareness on conflict prevention against the backdrop of re-division of economic powers within the two competing economic systems in the region.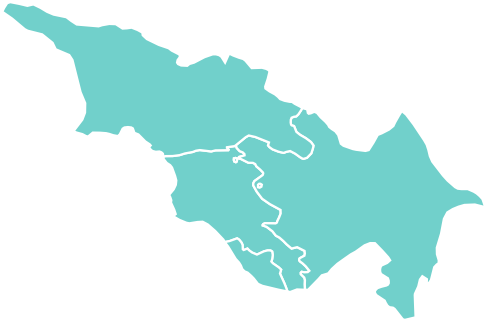 Highlights & results
GPPAC South Caucasus has increased civil society's space to engage in regional issues. For example, during GPPAC-facilitated dialogues in 2017, civil society organisations and media from Georgia and Armenia had numerous meetings. For the first time they discussed the previously unexplored issue of conflict prevention in terms of the new re-division and diversification of economic ties in South Caucasus. The attitudinal changes from this are reflected in policy papers - products of compromises and consensus between the parties.
 
"Together with GPPAC we are tackling the issue of participation in order to bring more civil society and women mediators to peace processes."
Nina Tsikhistavi-Khutsishvili
Director, International Center on Conflict and Negotiation, Georgia