Back to overview
Western Balkans
Our priorities
The Western Balkans remains the region of political instability, recurring economic crises, youth unemployment and stagnant economies. Ethnic divisions and unresolved issues from the periods of post Yugoslav wars still affect divisions in education and social relations in general, enhanced by lack of cooperation and economic grievances. In parts of the region right-wing movements are on the rise and radical groups of ex-combatants are recruiting youth. Our members continue to work on conflict prevention and peacebuilding through a number of activities focusing on peace education.
What is Education for Peace to us?
Practicing social skills and conflict resolution skills
Dialogue on improving relationships among students, between teachers and students; 
Work on changing the approach to conflicts – focus on preventing destructive, violent conflicts;
School mediation – giving responsibility to students, allowing them to grow and strengthen self-esteem.
Supporting teachers, school psychologists and pedagogues in improving up-bringing efforts.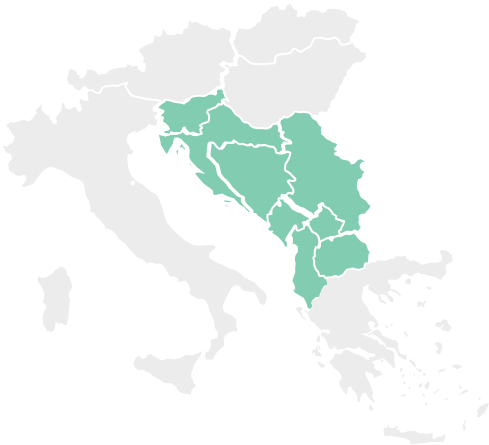 Highlights & results
Implementation of inter-ethnic dialogue, peacebuilding and reconciliation initiatives as well as different forms of informal and formal conflict resolution programs in schools in the region. 

Serbia and Montenegro Ministry of Education and School Department educational advisors are associates and active members of GPPAC Western Balkans Regional Steering Group. They give inputs during the training seminars and participate in public events.

Signing of the Declaration on Joint Cooperation and Cooperation with Civil Society Organisations in the field of Peace Education in December 2009 by the Deputy Ministers of Education from Serbia and from Montenegro was a break through event.
The consultative processes and the signing was facilitated by Nansen Dialogie Centre Montenegro and Nansen Dialogue Centre Serbia.

Continuous support by the Ministries of Education in the region: for example through the regional arts competition: My Contribution to Peace.
"GPPAC provides a forum to share knowledge and experiences on peacebuilding processes from local to global. The added value of GPPAC is mutual understanding and sharing perceptions on how to prevent conflicts with peacebuilders across the globe. I am amazed at how many similarities we can find when talking about the root causes of conflicts regardless of the region we represent."
Dragana Šarengaća
GPPAC Regional Liaison Officer, Western Balkans