The Handbook on Human Security
The Handbook on Human Security is an innovative, first-of-its-kind integrated civil-military-police training curriculum aims to provide practical guidance and a shared set of terms and concepts to enable civil-military-police coordination to support human security.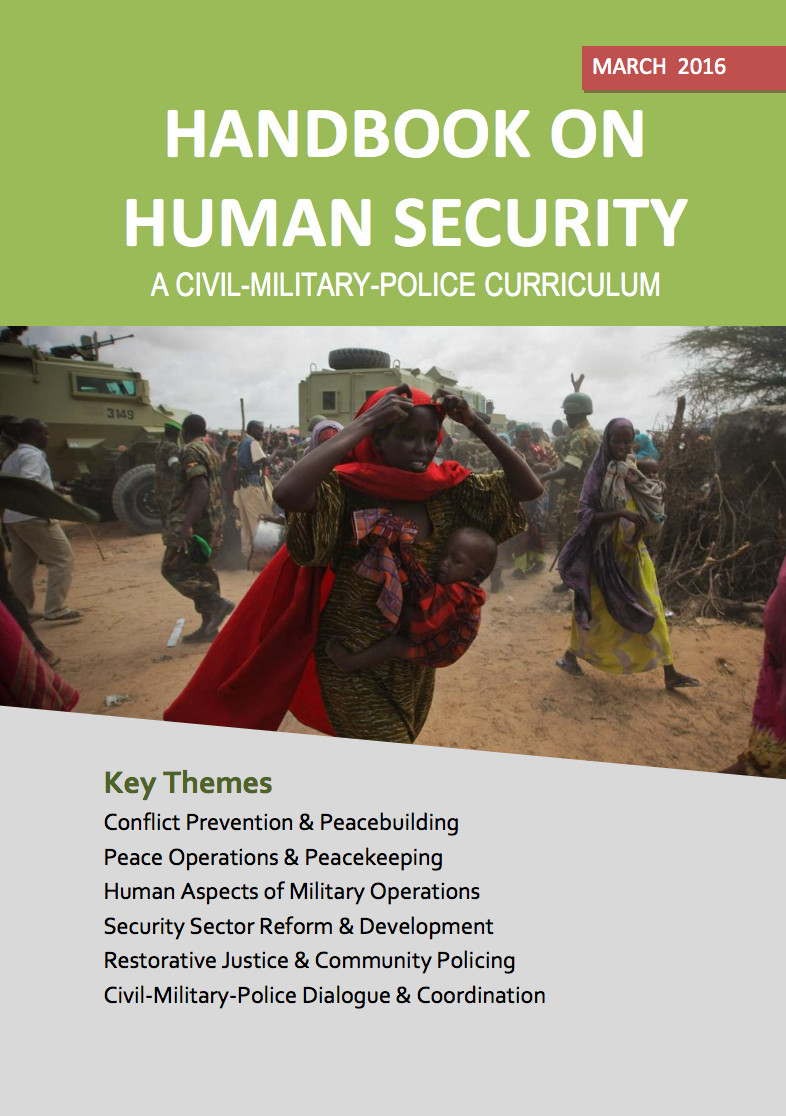 The Handbook includes 10 modules and 31 lessons with reading and training notes for each lesson, including exercises and scenarios. Each lesson is approximately 1 hour including a optional 15-20 minute powerpoint summarizing the handbook, and then 30-45 minutes of exercises and discussion on the themes.
You can find the Handbook here.