GPPAC's new Executive Director visits Colombia to express the network's support to the peace process
GPPAC's ED visited Colombia from November 7-11. This was his first mission since he took on the role of Executive Director on 1st November.
During his visit, Darynell Rodríguez Torres had the opportunity to meet with Colombia's Foreign Affairs Minister María Angela Holguín. They discussed the state of the current peace talks and the prospects of a new agreement following the plebiscite of October 2nd, where the accord with the FARC guerrillas was rejected by a narrow margin.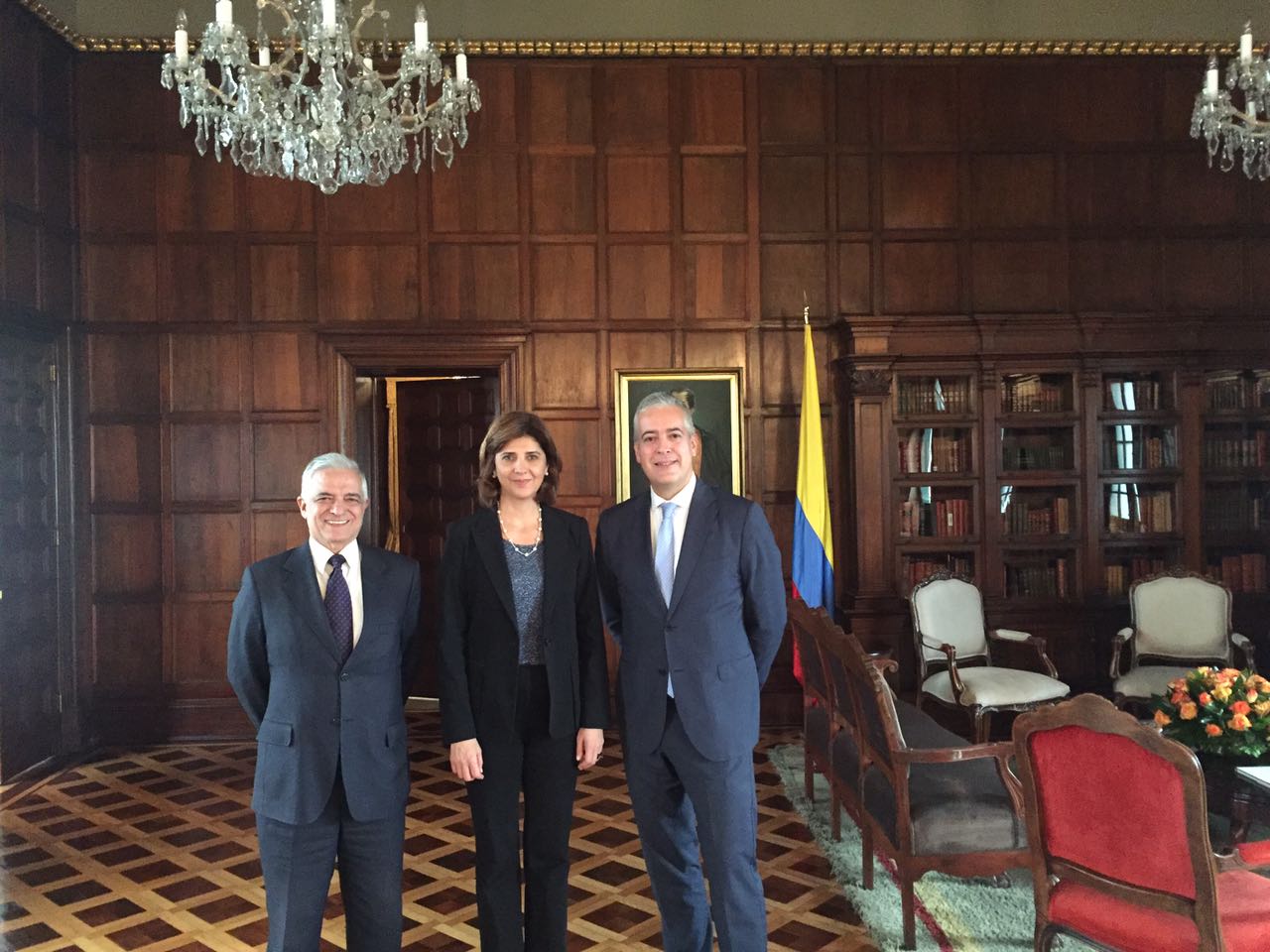 Colombian Minister of Foreign Affairs María Ángela Holguín (Middle), (retired) General Henry Medina, Coordinator of la Paz Querida (Left) and GPPAC's Executive Director, Darynell Rodríguez Torres (Right)
The new Executive Director expressed the support of the GPPAC network to the peace process in Colombia, as convened during the International Steering Group meeting held on November 1-3 at the Kroc institute for Peace Studies at Notre Dame University. During this meeting the ISG agreed that GPPAC should put special attention to the situations of Colombia and the Philippines and offer the infrastructure of the global network to support to the peace processes in these countries.
Mr. Rodríguez Torres also met with Miriam Méndez, advisor to the High Commissioner for Peace. They discussed potential cooperation opportunities between GPPAC and the Colombian government to support and inclusive peacebuilding process in the country, including the possibility of supporting the government's efforts to promote a peace education programme.
During his visit, Darynell Rodríguez Torres also met with civil society organisations, including La Paz Querida, a network of influential opinion makers in Colombia who seek a deep transformation of Colombia's society to shift from a culture of violence to one of peace and tolerance.


Members of La Paz Querida
He also met with a group of activists who have been camping outside the presidential palace since October 4 to demand the adoption of the peace agreement. He discussed with them their demands, took a tour of the camp they set up at Bogota's main plaza and committed to echo their voices in support of negotiated solution to Colombia's 57-year armed conflict.