GPPAC Statement on Philippines Peace Process
From April 2-6, the Government of the Republic of the Philippines (GRP) and the National Democratic Front of the Philippines (NDFP) met in Noordwijk, the Netherlands, for resumed peace talks. This was the fourth round of negotiations in the talks, with the goal of halting the civil war. The conflict arose in the 1960s and has many underlying causes, such as landlessness, unequal distribution of wealth, massive poverty and corruption. During its 47-year course, the war has claimed many lives.
On the 4th day of the peace talks, April the 5th, the parties committed to forging an interim joint ceasefire agreement following further talks. GPPAC was present at the opening and closing of negotiations and would like to congratulate all the parties involved. We urge the GRP and the NDFP to continue this process for inclusive and sustainable peace.
The Global Partnership for the Prevention of Armed Conflict (GPPAC) welcomes the continuation of peace talks between the Government of the Republic of the Philippines (GRP) and the National Democratic Front of the Philippines (NDFP) in their 4th round held from April 3-6 in Noordwijk, The Netherlands.
We congratulate both parties for committing to forge an interim joint ceasefire and their enduring work towards a just and lasting peace for the whole country. We urge the GRP and the NDFP to continue in this process even when facing challenges and setbacks so that the ultimate goal of an inclusive, sustainable peace and development for the people of the Philippines can be attained.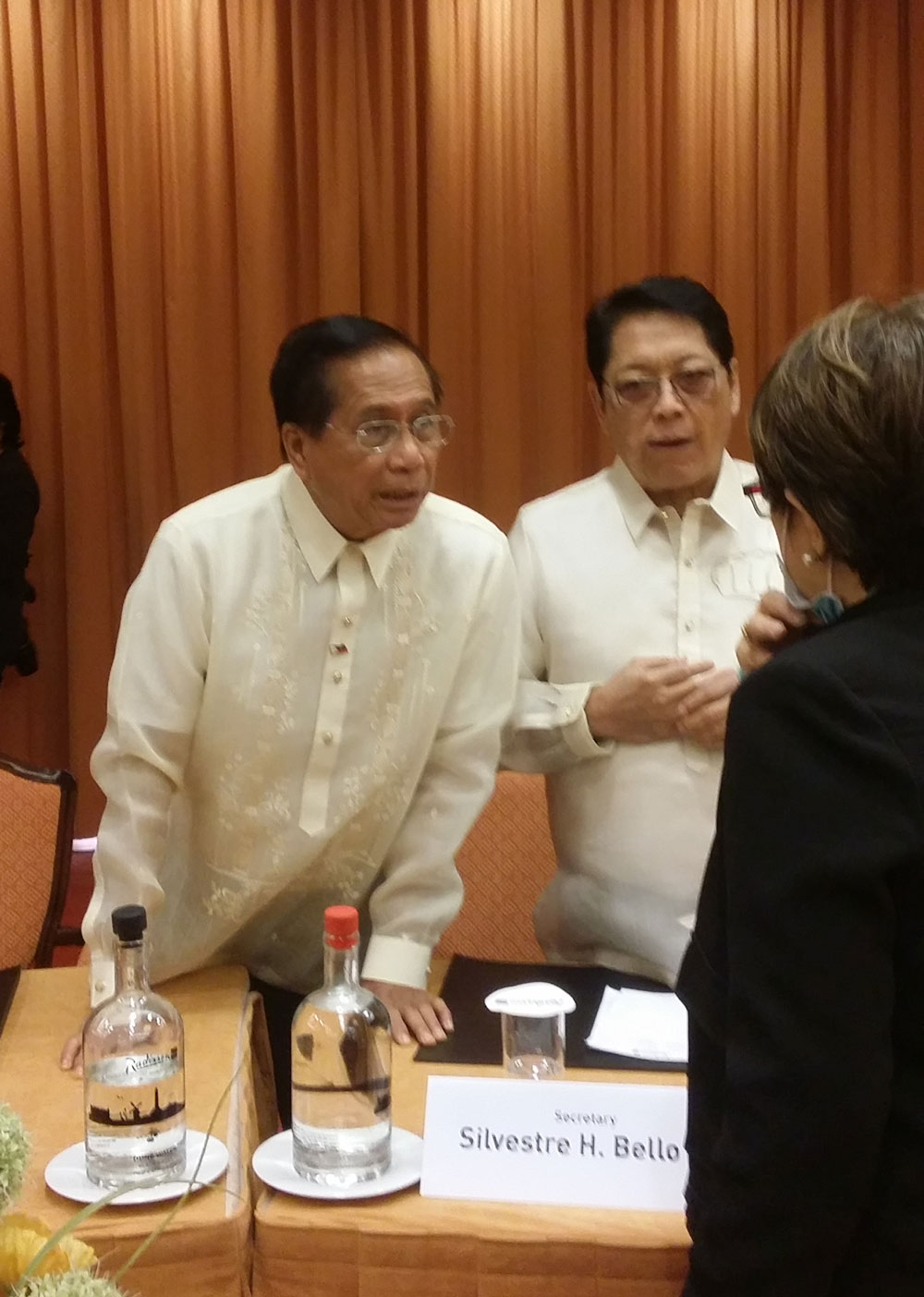 To achieve this, it will be crucial that progress in the talks is accompanied by confidence building measures on the ground. We fully support the forging of the joint ceasefire agreement as an essential step in the peace negotiations. However, as a member-led global network of organisations preventing conflicts and building peace, GPPAC is also acutely aware that fundamental grievances of the Filipino people, including economic, social and political reforms need to be addressed at the same time. Based on the experiences from members in similar situations, GPPAC would like to emphasise the importance of an inclusive peace process that takes into account the voices and demands from all sectors of society, particularly the most vulnerable ones.
We are confident that by addressing the underlying issues through constructive and inclusive dialogue, the peace process will be able to gather sufficient public support to provide a foundation for sustainable peace.
As an international network of Civil Society Organisations, we affirm our commitment to offering the parties whatever support we can give in moving forward, particularly in contributing to a broadly supported, impartial civil society monitoring of a ceasefire and in conducting public outreach as key confidence building processes among all parties.
We reiterate our excitement of this significant step in bringing the peace process forward and wish the parties and the people of the Philippines well in the continued negotiation process.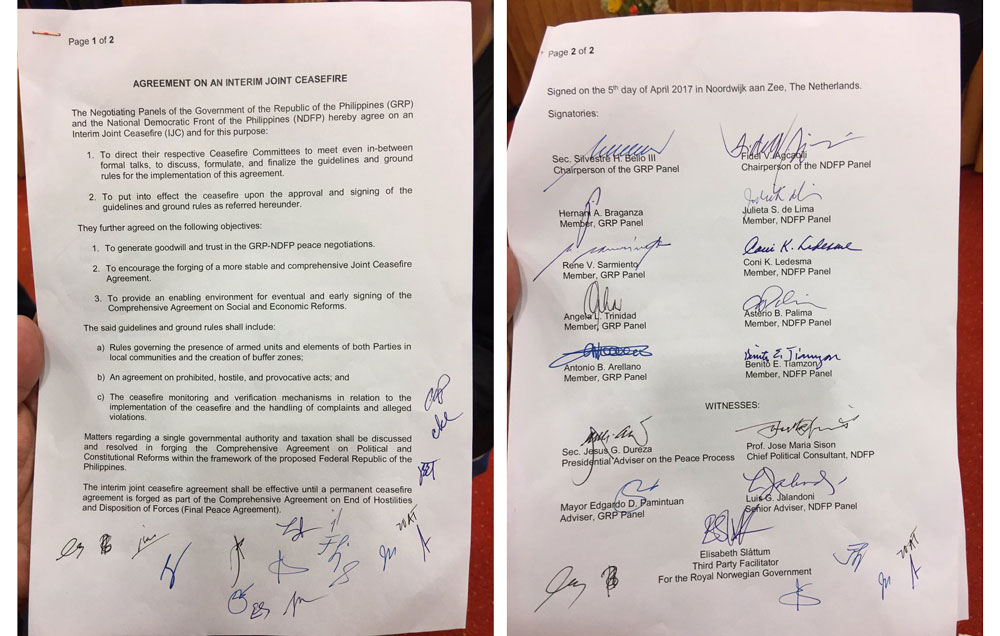 The signed commitment on the agreement of an interim joint ceasefire