Candid Voices from the Field Research Report
In the context of the 15th anniversary of UN SCR 1325, GPPAC, Cordaid, and Women Peacemakers Program (WPP) developed a research and action project on the profound and persisting challenges for women's participation in building peace and inclusive security.These challenges are situated within a deteriorating context for the Women, Peace and Security (WPS) agenda, where confidence in the capacity of UNSCR 1325 to enable women's participation and leadership is diminishing at global, national and local levels.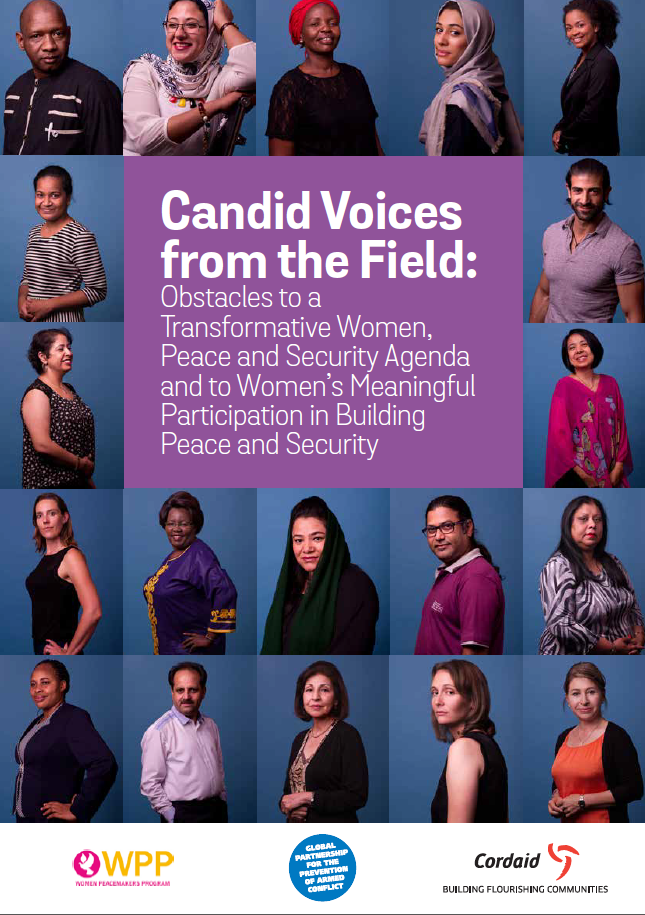 Findings from the research reflect the need to reclaim the agenda by focusing on the broader causes of war and conflict and to set a transformative agenda both within and beyond the framework of UNSCR 1325. The research strengthens the momentum for greater mobilisation of women's civil society on WPS and an invitation for all peace and security actors to reimagine a more dynamic approach to WPS.
Amplifying the voices of local peacebuilders, including through a global consultation in June 2015, the project provides action-oriented recommendations for governments, international organisations, and civil society organisations. The project report was launched during the panel discussion 'Reclaiming the WPS Agenda: Mobilising Within and Beyond the UNSCR 1325 Framework' at the UN Headquarters in New York on 23 October 2015.
You can download the full report here.